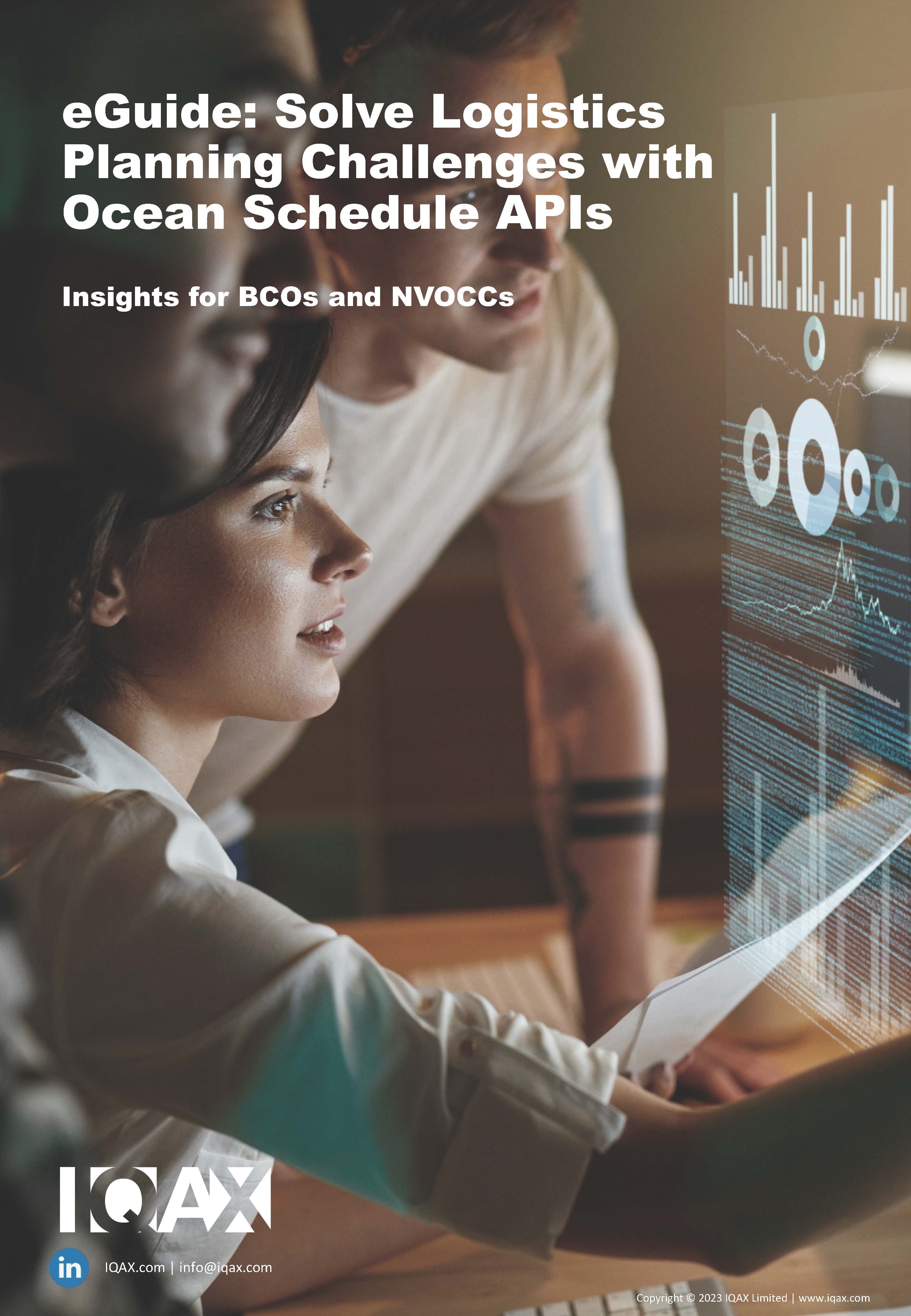 Are you seeking to digitalize your ocean shipment planning operations? Sailing schedule and vessel schedule APIs can fuel your logistics management with data to elevate your operations.
Rather than manually looking up schedules, data integration with your in-house applications can empower you to:
Optimize route planning
Save time looking up schedules
Extend schedule visibility to your customers
And more!
Download our all-in-one eGuide for BCOs and NVOCCs to learn about ocean schedule APIs, what they offer, advantages of API integration, six ways to adopt them in your organization, and getting started tips.
Complete form to download guide
Elevate Your Logistics Operations with Schedule APIs